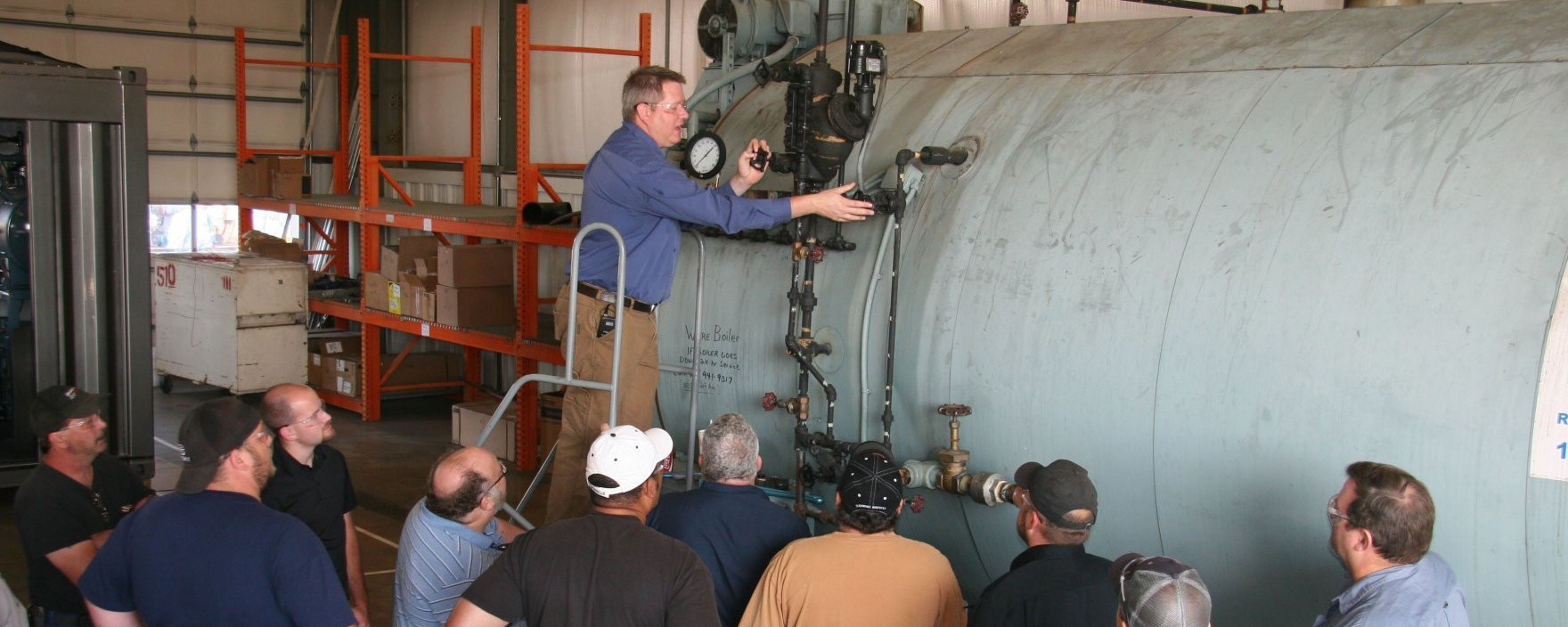 Custom Boiler Training Programs
Designed to Your Needs
WARE Boiler University brings daily industrial boiler operations to life in ways that standardized boiler training programs simply can't match. In addition to our instructors' 30+ years of industry experience, Boiler University is a hands-on program, meaning students will have an opportunity to see, touch and troubleshoot nearly every component he or she may encounter during his or her career operating your boiler equipment.
Now, you have the option to take Boiler University's acclaimed hands-on training process and customize it to suit your specific business needs. WARE will work with you in order to bring Boiler University to your facility, or you can do on a personalized custom training at the Louisville Training Lab and our experts will guide students through the hands-on portion of the program using your unique equipment. Your employees will experience a level of training unmatched by any in the boiler industry, using the machines they will be operating each and every day. It's a smart investment towards higher productivity, safer operations and guaranteed boiler expertise.
Boiler Tip on Rotating Your Feed Pump
For More Weekly Boiler Tips
Contact WARE today at 800-228-8861 to find out more about how to customize Boiler University and bring the industry's finest boiler education program to your facility.
Featured Videos

Low Water in a Steam Boiler - Boiling Point

Removing Wrinkles with Steam - Steam Culture

View all videos

Monthly Newsletter

Sign up to stay in the know about all things steam.
Ware is your source.
All Ways Steam.
WARE is a commercial & industrial boiler rental and service company that specializes in sales, service, valve repair, rentals, parts, turn key and boiler training.