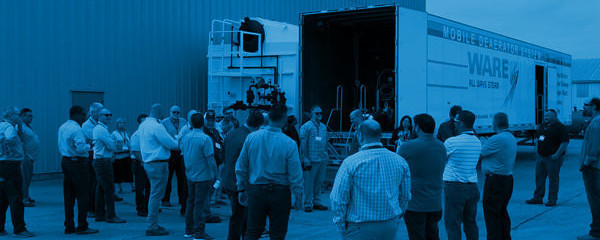 Rental Partners
Trusted WARE Representatives
To learn more about WARE International Partners please contact WARE at 800-228-8861.
Alabama
South - McCain Engineering 
North - WARE
Colorado
Intermountain Boilerworks
Florida
North - Yown's Boiler Service, Inc.
South - WARE
Georgia
South - Yown's Boiler Service
North - WARE
Illinois
North - Innovative Boiler Solutions
South - Hughes Machinery
Iowa
C H McGuiness Co, Inc. 
Indiana
North - Hutson & Sons Boiler & Welding, Inc.
South - WARE
Kansas
Hughes Machinery
Kentucky
WARE
Louisiana
North - Storer Services
South - Louisiana Steam and Equipment Co.
Maine
Mechanical Services
Maryland
American Combustion Incorporated
Massachusetts
East - Dillon Boiler Services
West - Troy Boiler Works
Michigan
Process Engineering
Minnesota
PBBS Equipment 
Mississippi
Mc Cain Engineering
Hughes Machinery
Nebraska
Hughes Machinery
New Hampshire
Dillon Boiler Service
New York
West - Buckpitt & Company
East - Troy Boiler Works
North Carolina
Brady Boiler Services
North Dakota
PBBS Equipment 
Oklahoma
Jackson Mechanical Services
Ohio
Stoermer Anderson
Pennsylvania
West - Combustion Service & Equipment Company
South East - CSI Services
North East - L&L Boiler Maintenance
South Carolina
Combustion Services, Inc.
South Dakota
PBBS Equipment
Tennessee
West - Thermal Economy
Middle and East - WARE
Texas
North - Decker Mechanical
South - Burner Combustion Systems
Vermont
Troy Boiler Works
Virginia
Valley Boiler and Mechanical
West Virginia
North - Combustion Service and Equipment Company
South - Valley Boiler and Mechanical
Wisconsin
PBBS Equipment Corp.
Wyoming
Intermountain Boilerwork
Upcoming Events

We're very active in the industry, so stop by and see us sometime.

View all events

WARE Newsletter

Sign up for our quarterly newsletter to stay in the know about all things steam.
Ware is your source.
All Ways Steam.
WARE is an industrial & commercial boiler rental and service company that specializes in sales, service, valve repair, rentals, parts, turn key and boiler training.