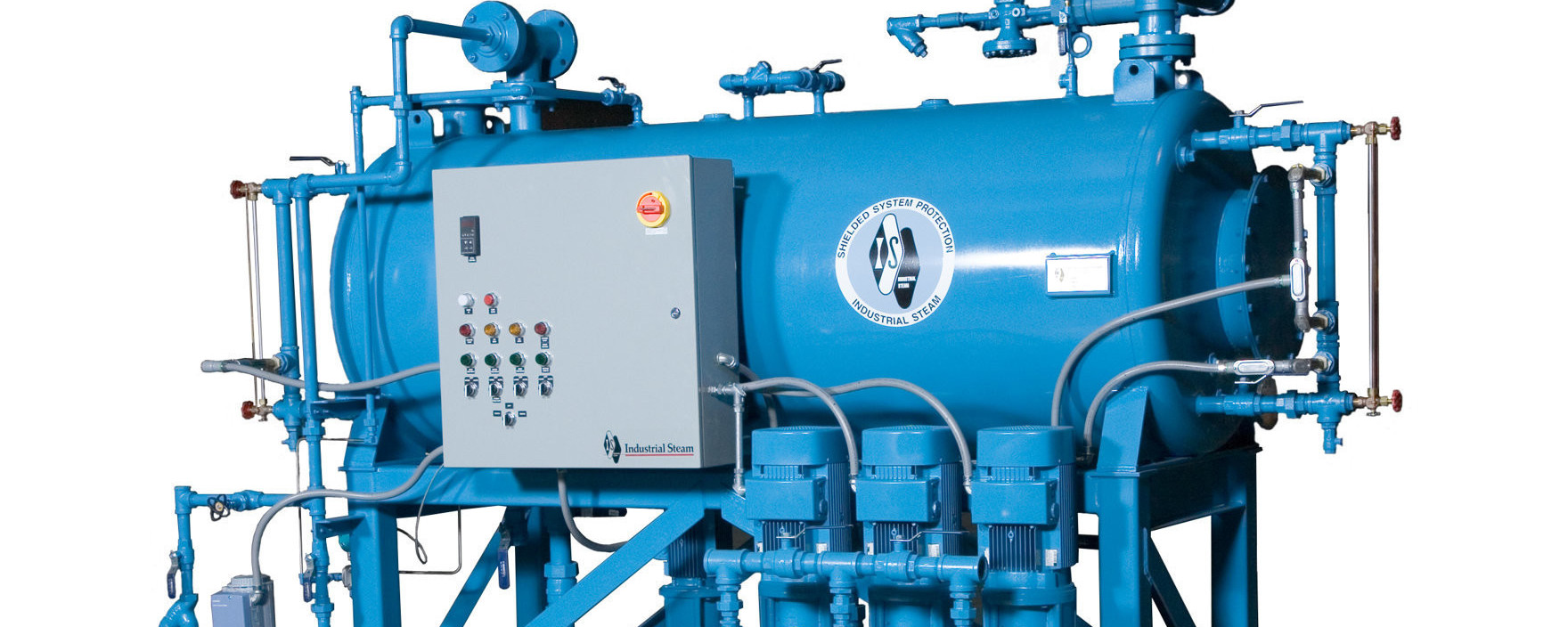 Aux Equipment Manufacturers
WARE represents a complete line of boiler room support products, including deaerators, boiler feed, condensate return, steam separators, heat exchangers and trapping systems. WARE also provides various fuel delivery systems such as propane and oil systems.
---
ALGAS

Algas-SDI is a manufacturer of products and systems–including LP-Gas Vaporizers, LP-Gas-Air mixers and more–for the reliable delivery of clean hydrocarbon fuels.

BEI

(BEI) engineers and manufactures ASME pressure vessels for different industries. We are the innovators behind the HeatSponge brand of boiler economizers, the most modern steam boiler economizer available to global industry today. We also engineer and fabricate wet and dry steam accumulators.

BFS

BFS carries a full line of Deaerators and feed systems, both elevated and low-profile solutions to fit your application. For those non-standard requirements, BFS can customize any system to your application.

Cannon Boiler Works

CBW's complete line of industrial heat exchangers, boiler economizers, steam accumulators and condensers are designed to save fuel and reduce emissions.

Gestra

GESTRA is a leader in the design and production of valves, traps and control systems for heat and process fluid control.

Industrial Steam

Industrial Steam is a leading manufacturer of .005 cc/l pressurized and atmospheric deaerators. Also providing time-tested and proven spray-type and tray-type designs, Industrial Steam manufactures a unique line of dual compartment systems that provide guaranteed performance.

Kinetrex

LNG now you can power your high-horsepower operations with natural gas – whether you have access to a pipeline or not. Kinetrex converts traditional natural gas to liquid, which makes it easy to transport and store.

MARLO

An extensive line of high quality, cost effective, water softener systems that are specifically engineered and designed to meet specific customer requirements.

Penn Separator

Penn is a leading supplier of Boiler Blowdown Separators and Flash Separators. Other items include Blowoff Tanks, Exhaust Heads and Silencers, Entrainment Separators, and Continuous Blowdown Heat Recovery Systems.

Practical Steam

The rotary steam motor allows for power production, PRV bypass, Mechanical drive.

Wilson Engineering

Wilson Engineering has been building blowdown equipment and systems worldwide since 1931.
Upcoming Events

We're very active in the industry, so stop by and see us sometime.

View all events

WARE Newsletter

Sign up for our quarterly newsletter to stay in the know about all things steam.
Ware is your source.
All Ways Steam.
WARE is an industrial & commercial boiler rental and service company that specializes in sales, service, valve repair, rentals, parts, turn key and boiler training.