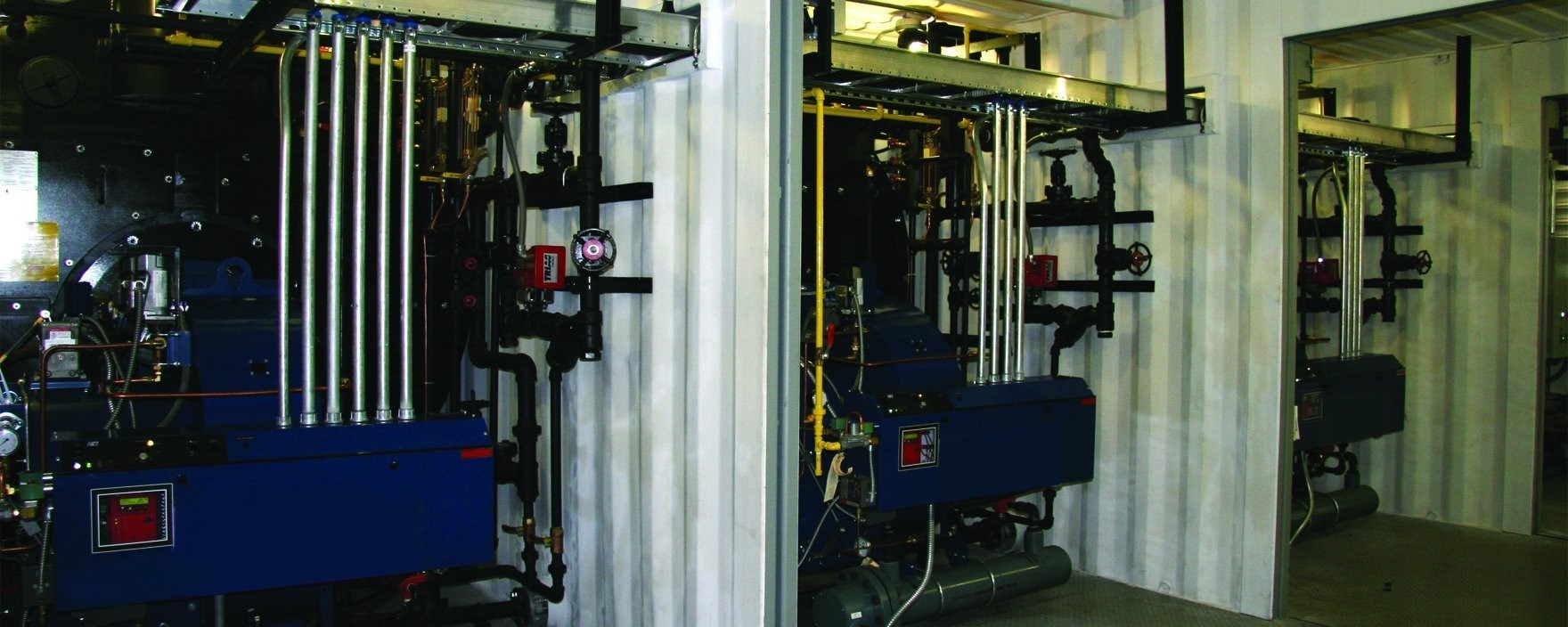 Containerized Boiler Systems
Containerized Boiler Systems
All-inclusive boilers designed for easy delivery, anywhere.
Containerized boiler systems are one of WARE's most popular boiler room solutions. They are literally a "boiler in a box," constructed in standard Conex shipping containers to offer full boiler capabilities in an easily transported, all-in-one package.
INDUSTRIES AND APPLICATIONS:
Since they are built in standard Conex containers, containerized boiler systems can be easily transported to nearly anywhere in the world. This makes them an ideal choice for new construction, emergency replacement, and as a permanent replacement system. They're found in a wide variety of industries, including:
Manufacturing
Hospitals
Oil and Gas
Automotive
Schools and Universities
Warehouses
Office Buildings
Multi-Family Dwellings
WHAT'S INCLUDED
Containerized boiler systems are self-contained, and can be transported with any logistics system capable of handling standard Conex containers. Once they arrive, they only require utility connections, steam hookups, and a place for safe draining of the blowdown. They include:
Main steam stop valves
Safety relief valves
Exhaust stub stack
Bolt and gasket kits
Safety and monitoring equipment
Self-contained operator work area and monitoring station
SPECIFICATIONS:
WARE can provide containerized boiler systems in a variety of capacities and container sizes, depending on your space and capacity needs.  
A standard 40-foot Conex containerized boiler system can generate up to 350 hp
Up to 650hp in a 45-foot Conex and up to 1,000hp in a 53-foot Conex
ADDITIONAL BOILER EQUIPMENT:
Water Softeners remove harmful minerals, reduce corrosion/scale and improve boiler efficiency
Feedwater Systems capture condensate return and preheat feedwater to keep the boiler operating at rate by replenishing water converted to steam
Backup Feedwater Pumps add an extra layer of security to make sure the feedwater supply is uninterrupted
Blowdown Separators provide a safe way to allow blowdown water to be cooled and drained properly
Natural Gas/#2 Oil/Propane Fuel feed the boiler's burner
Economizers extend energy dollars by reclaiming lost heat for re-use
De-Superheaters control superheated steam temperature
Selective Catalytic Convertors greatly reduce NOx emissions to meet environmental regulations
Heat Exchangers allow heat to transfer between liquids and gases without contact between the two
CUSTOMIZATION OPTIONS:
Additional equipment may be added to the boiler package before delivery.
Gas Pressure Reducing Stations
Steam Pressure Reducing Stations 
Low Pressure Safety Relief Valves 
Booster Pump 
Gas Flowmeter 
CO Monitor
Remote Monitoring System
Get A WARE Containerized Boiler Quote 24/7 
Our experienced professionals are always here to help, and can have a detailed quote for you in about an hour.
HELPFUL RESOURCES
Learn more about containerized boilers from WARE's extensive content library.
Containerized Boiler Videos
Containerized Mobile Boiler Room on the Boiling Point
Shipping Container Boiler Rooms on The Boiling Point
Rental Steam Boiler Accessories on The Boiling Point
Mobile 900 HP Mobile Boiler on The Boiling Point
Water Tube Rental Boiler on The Boiling Point
Containerized Boiler Blog Articles 
What Boiler Rental Option is Right for My Needs?
The Right Rental For Every Boiler Situation
Planning a Rental Boiler Contingency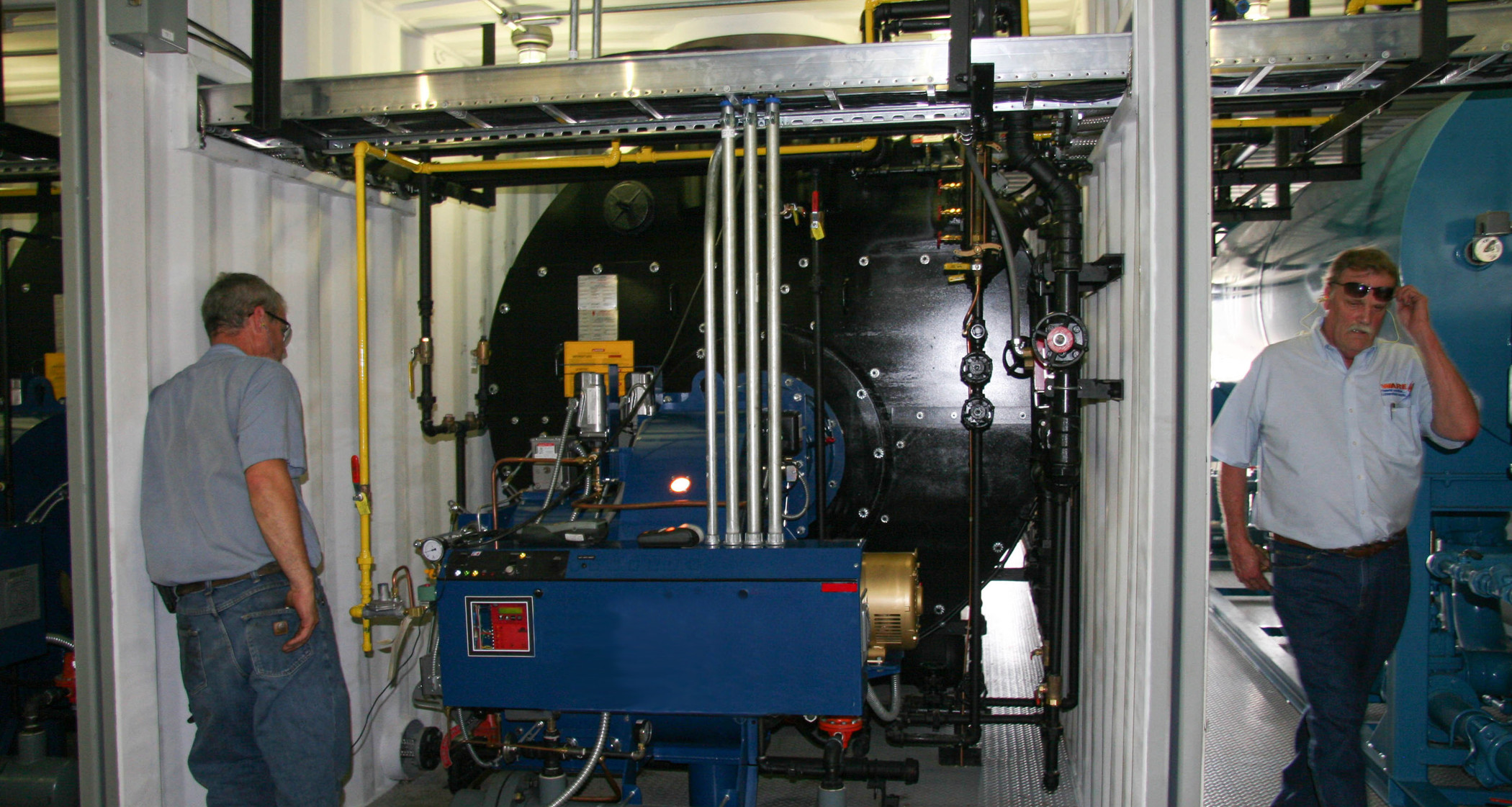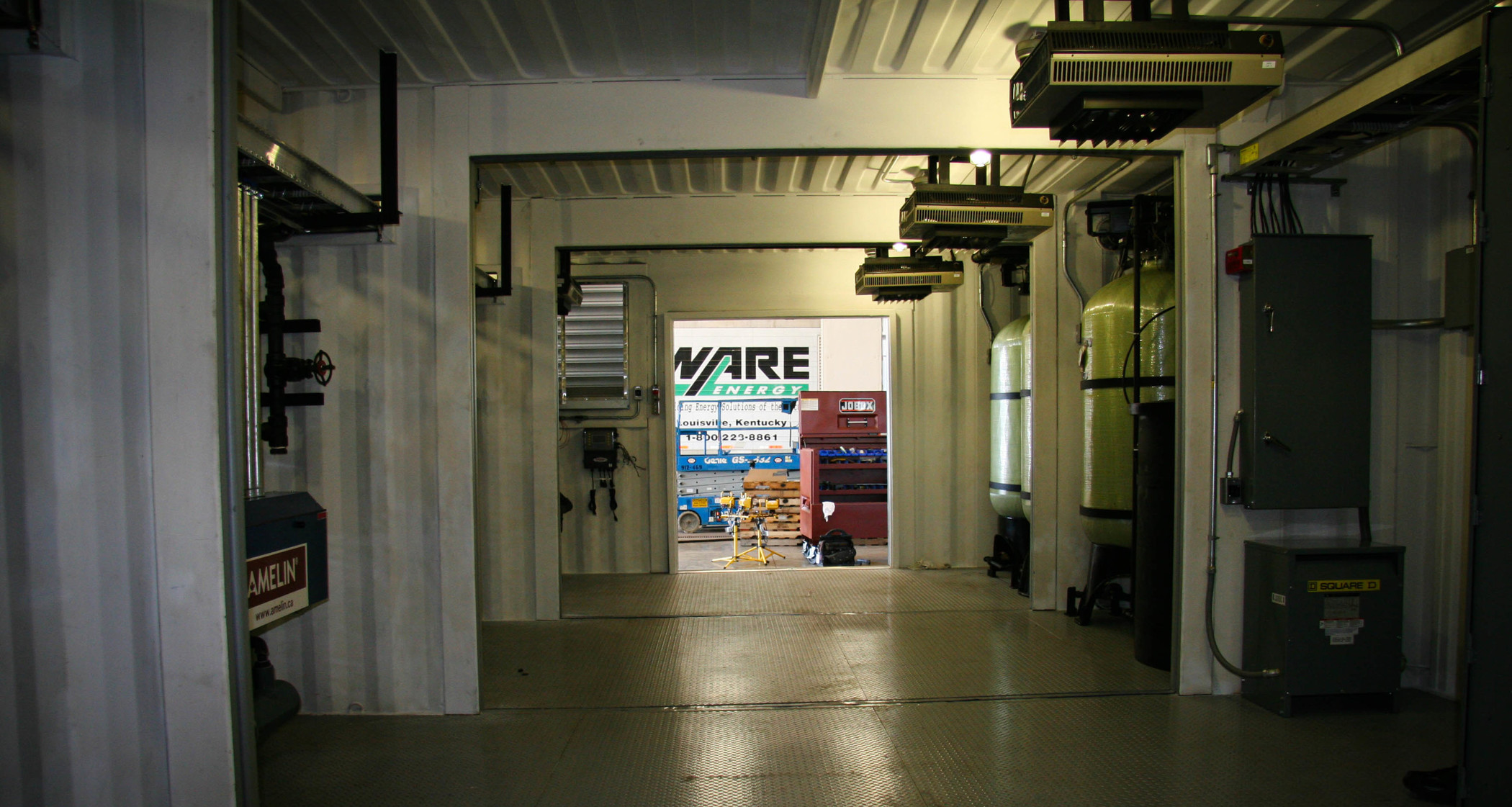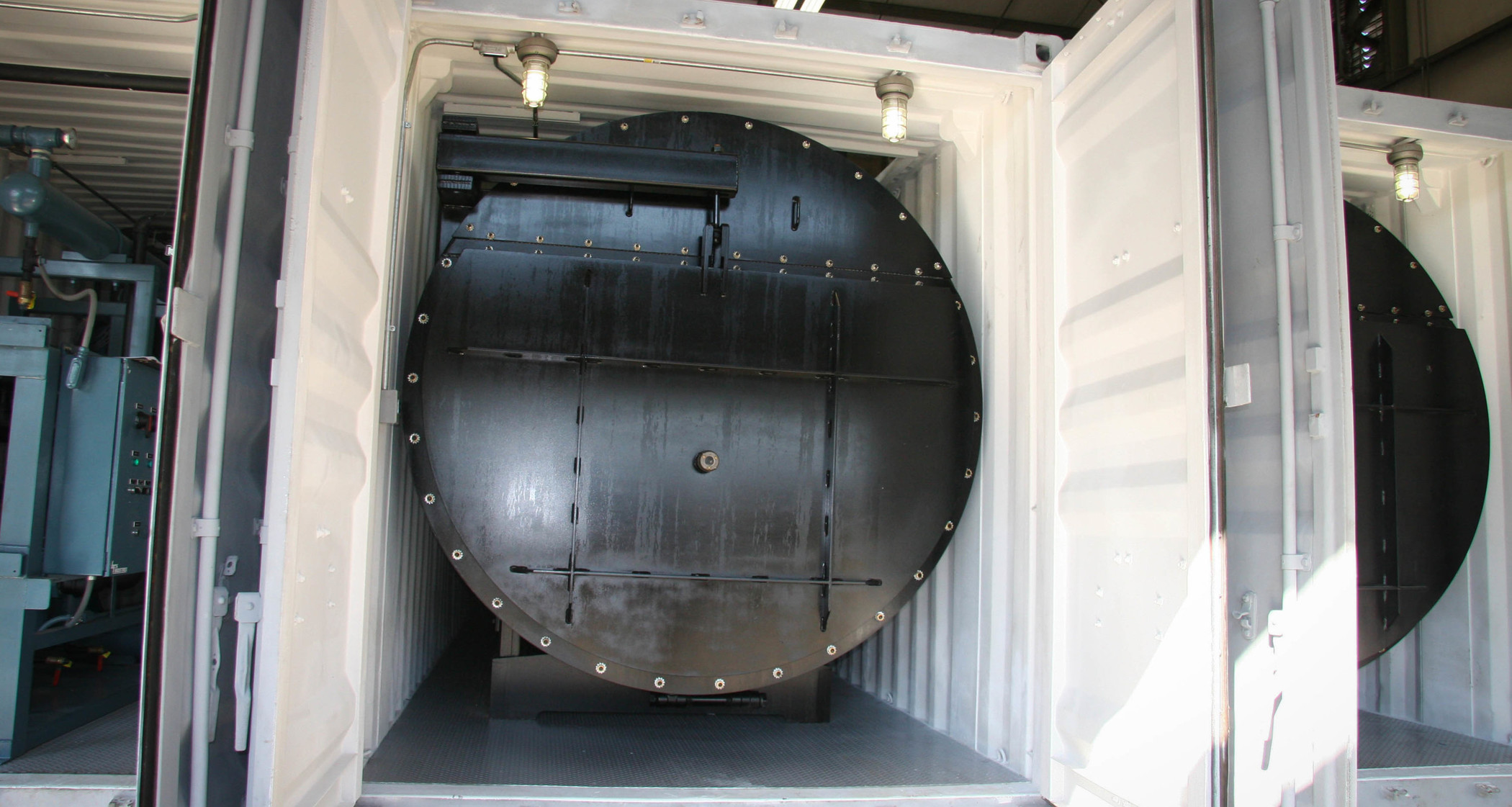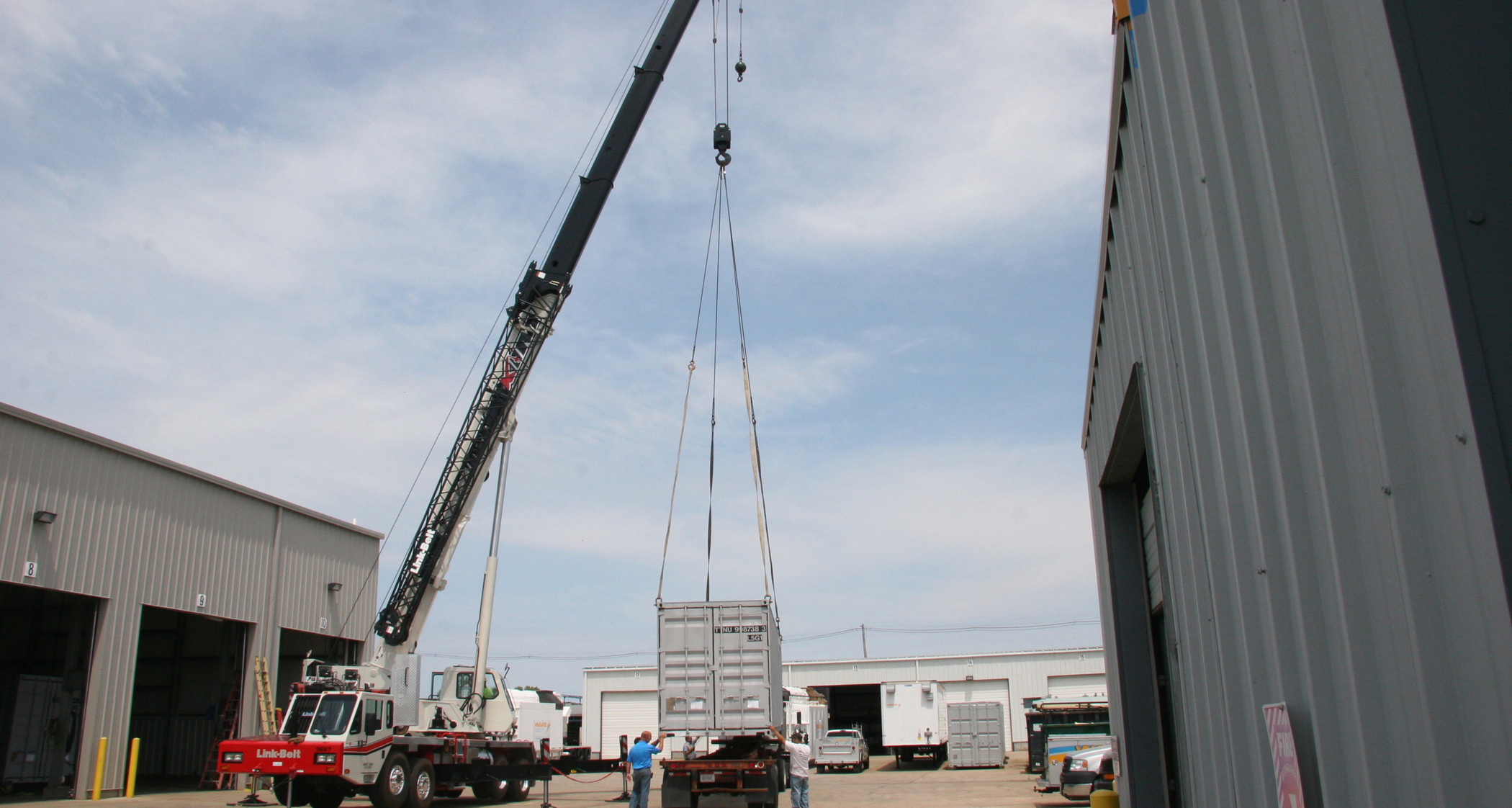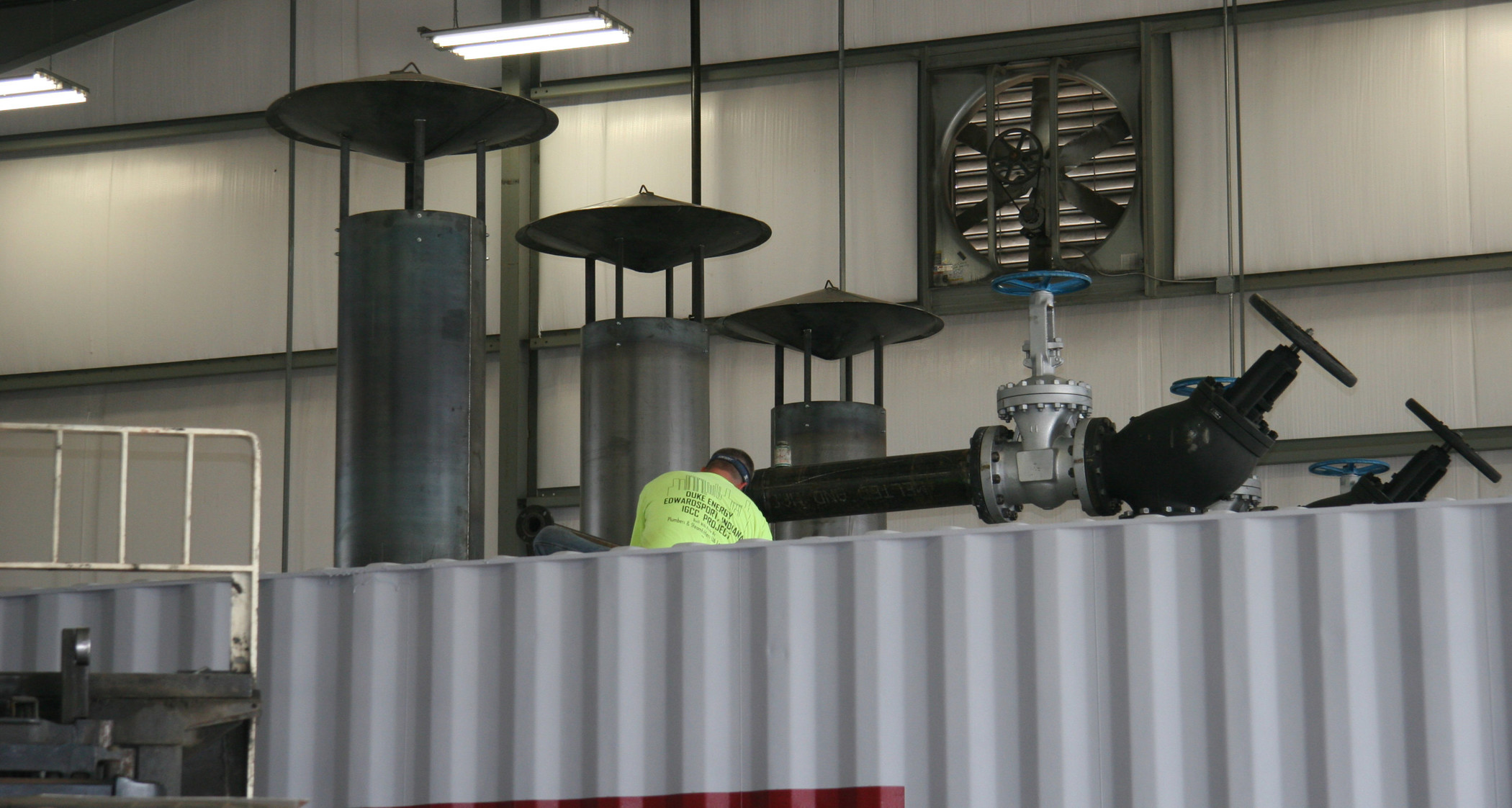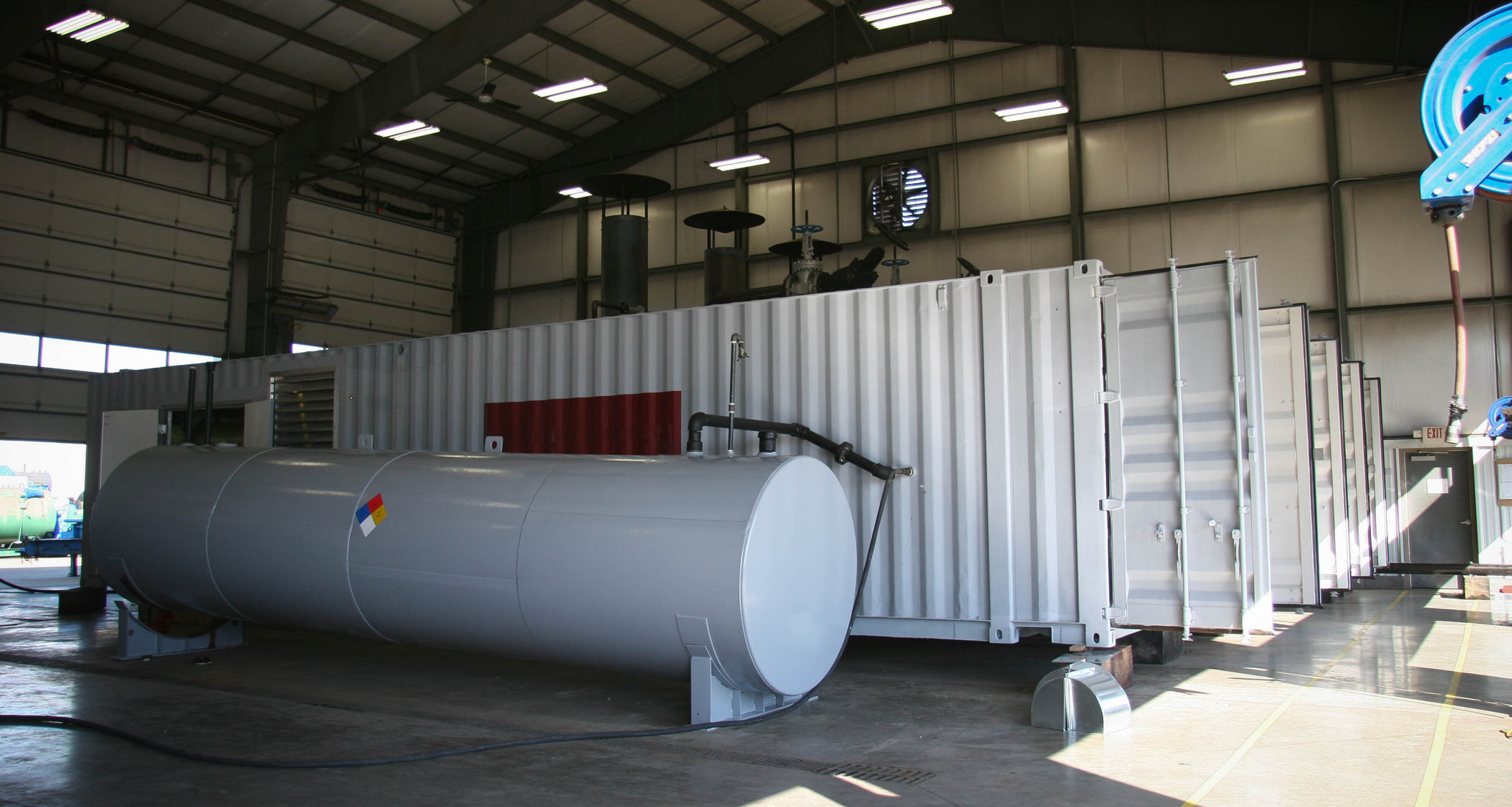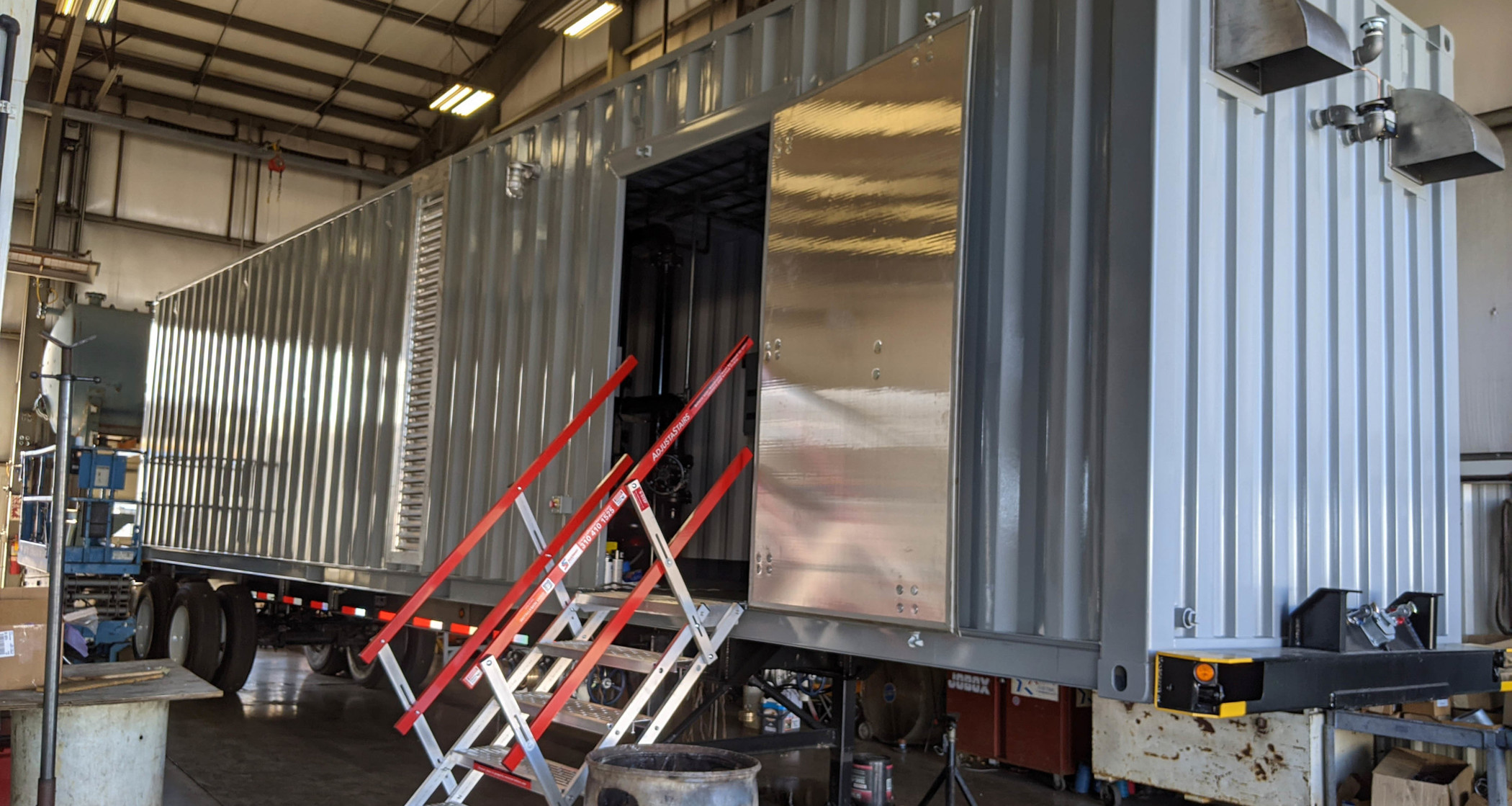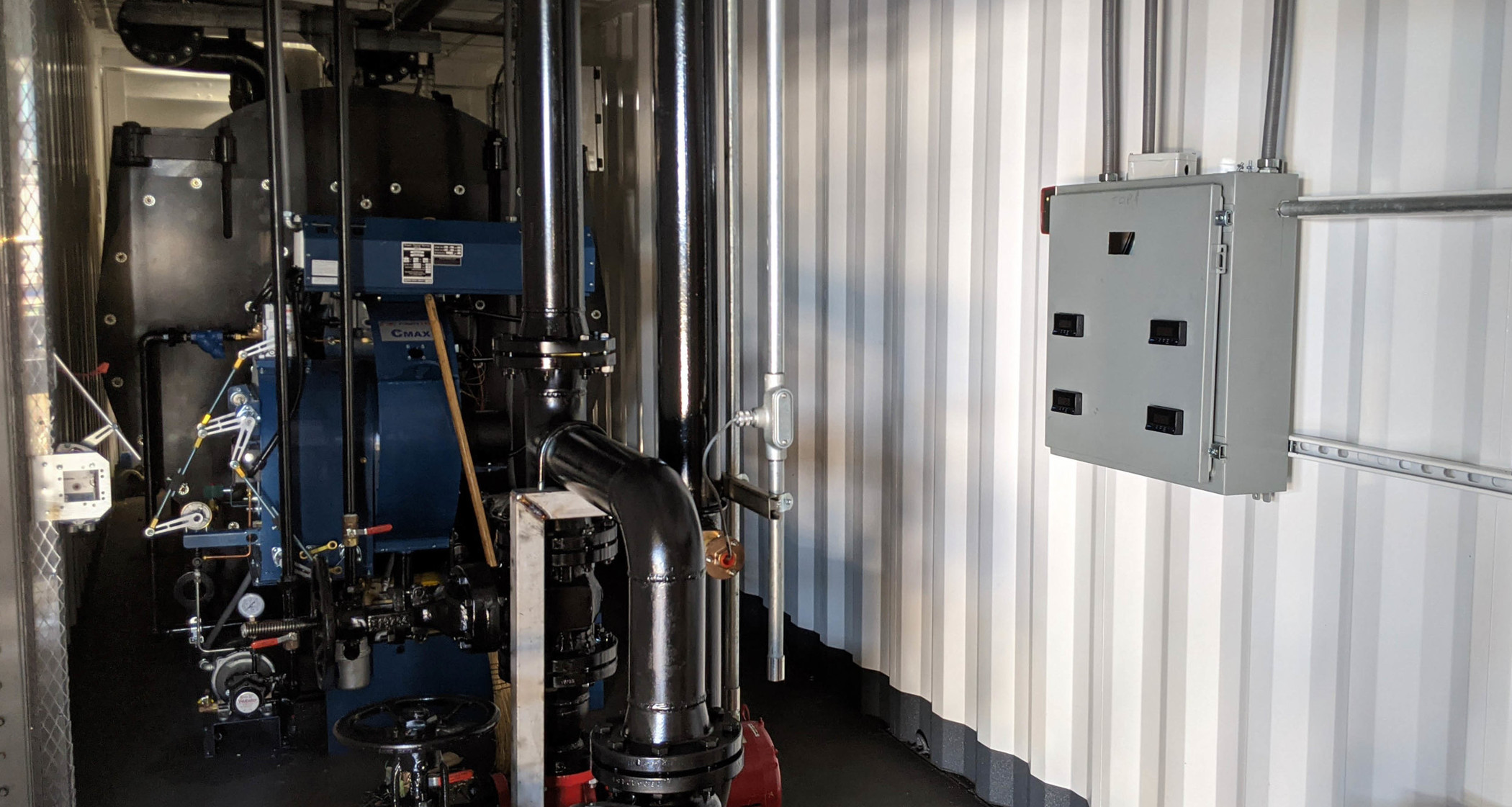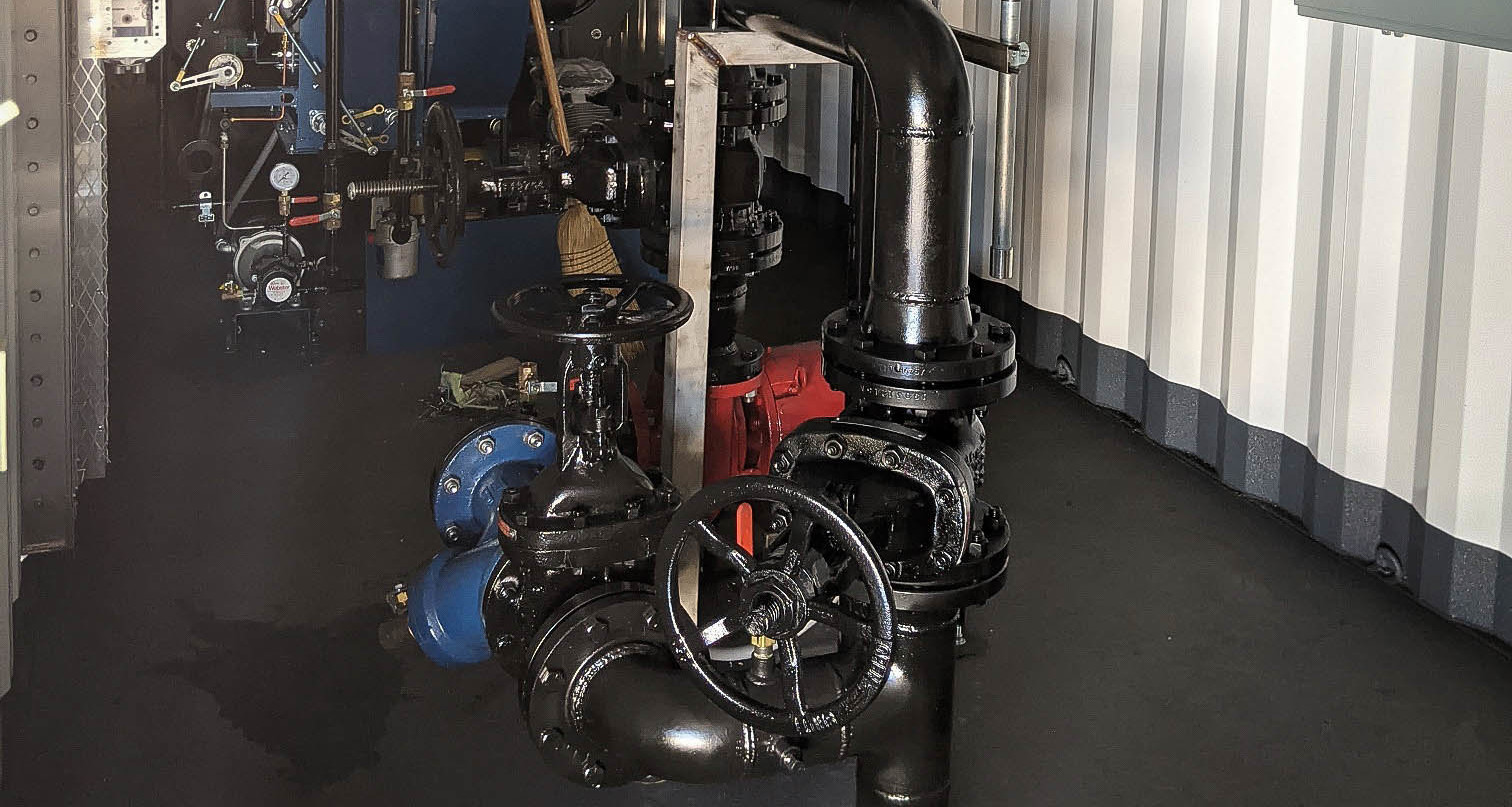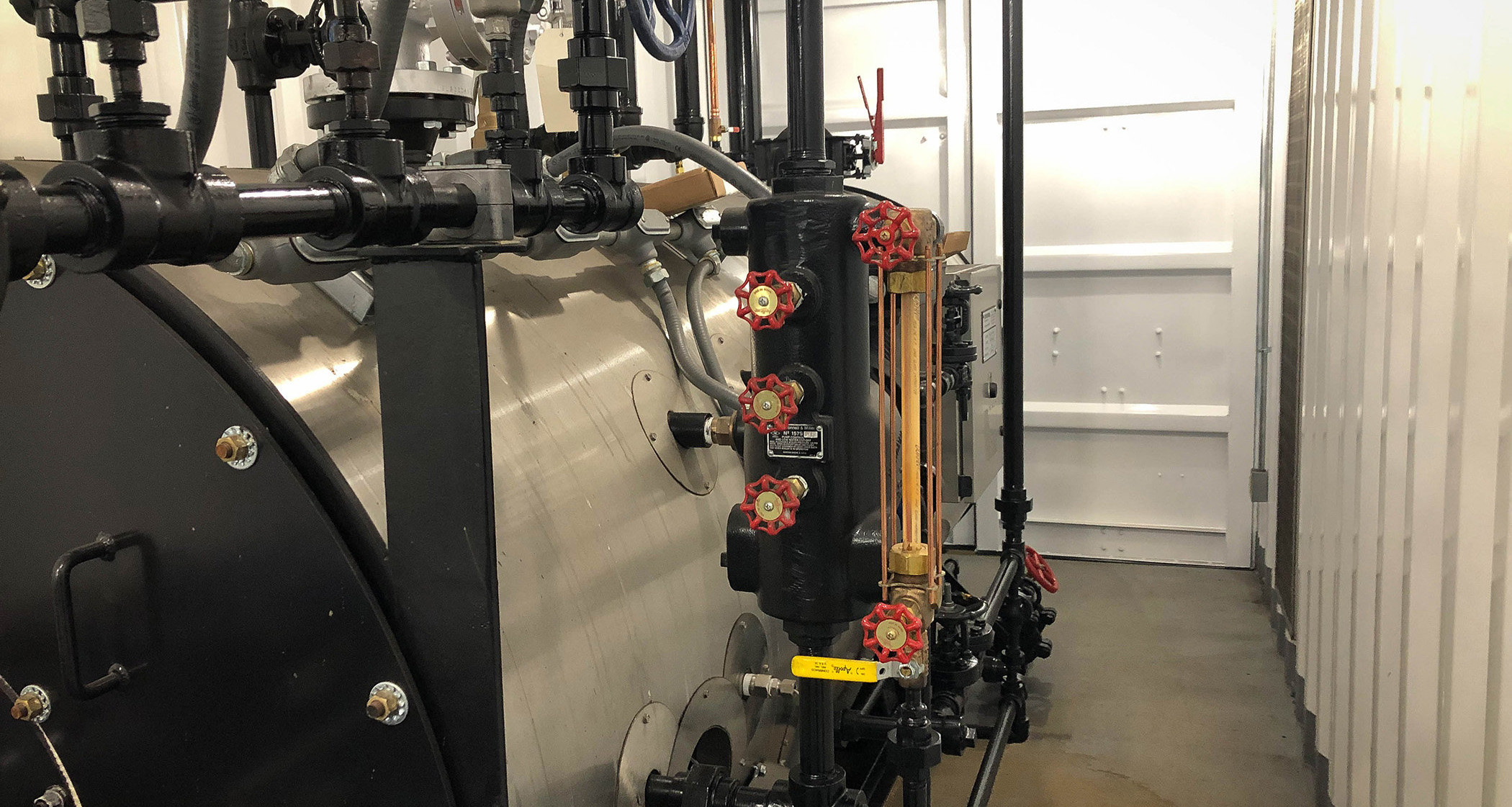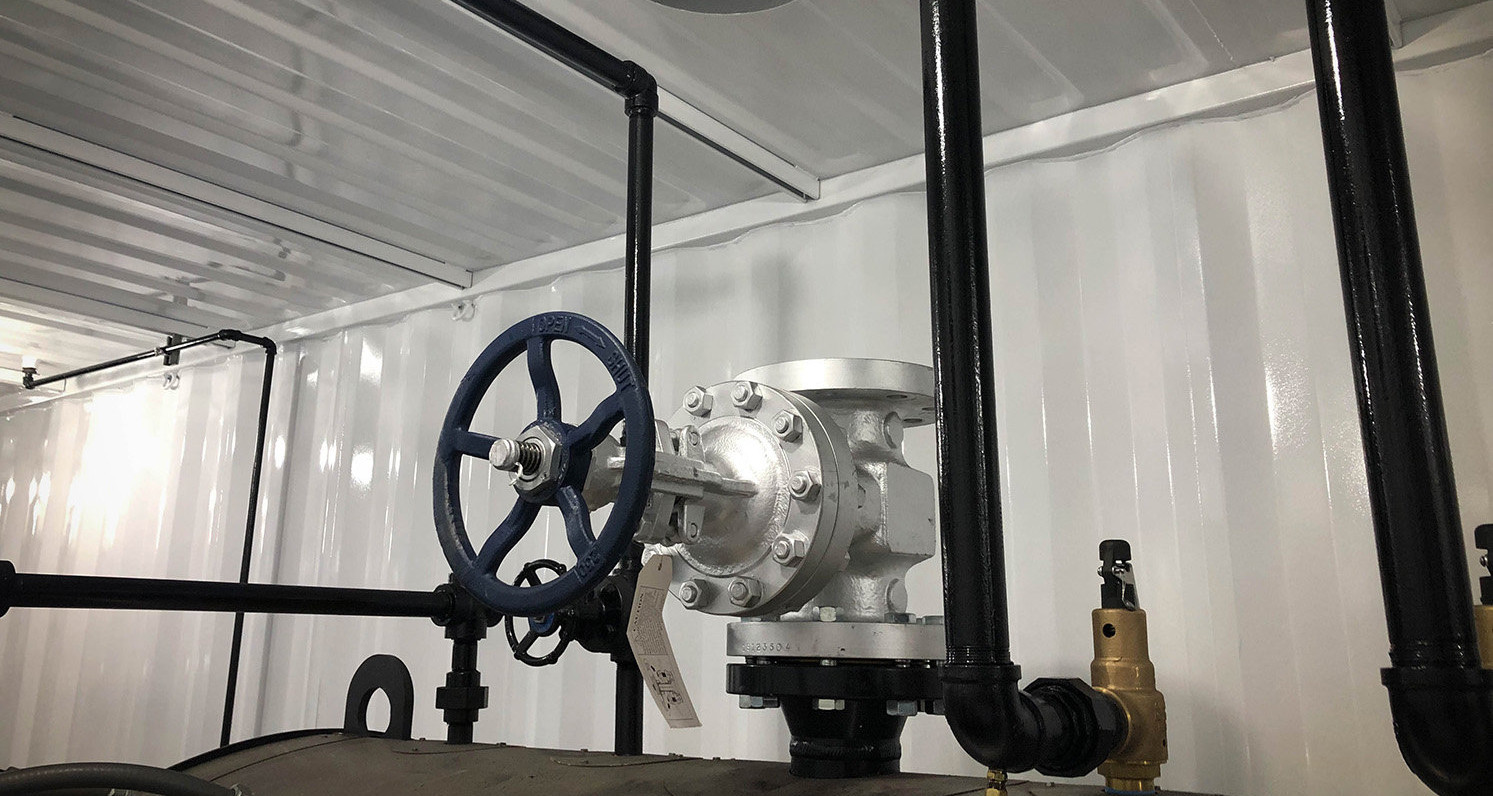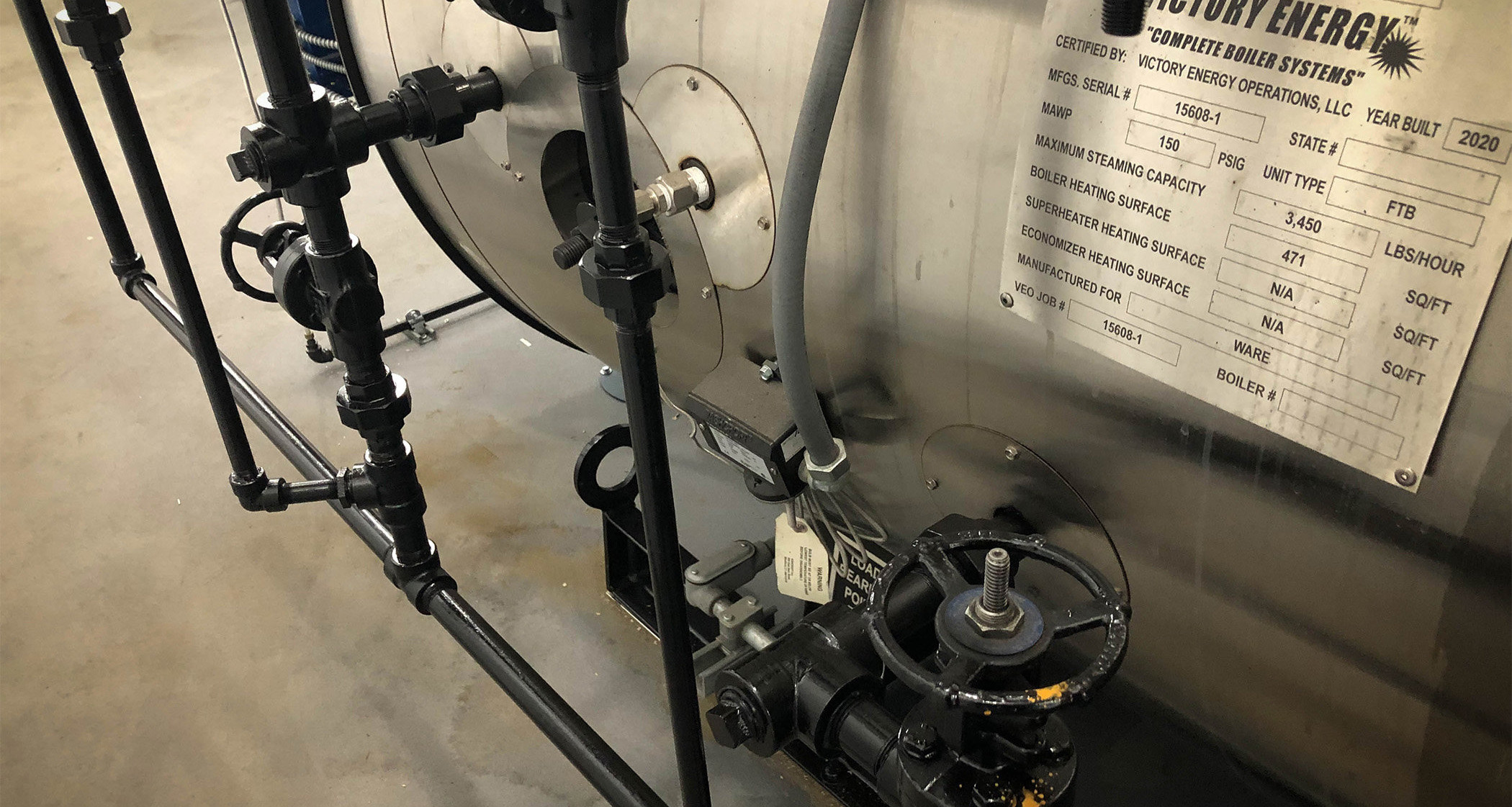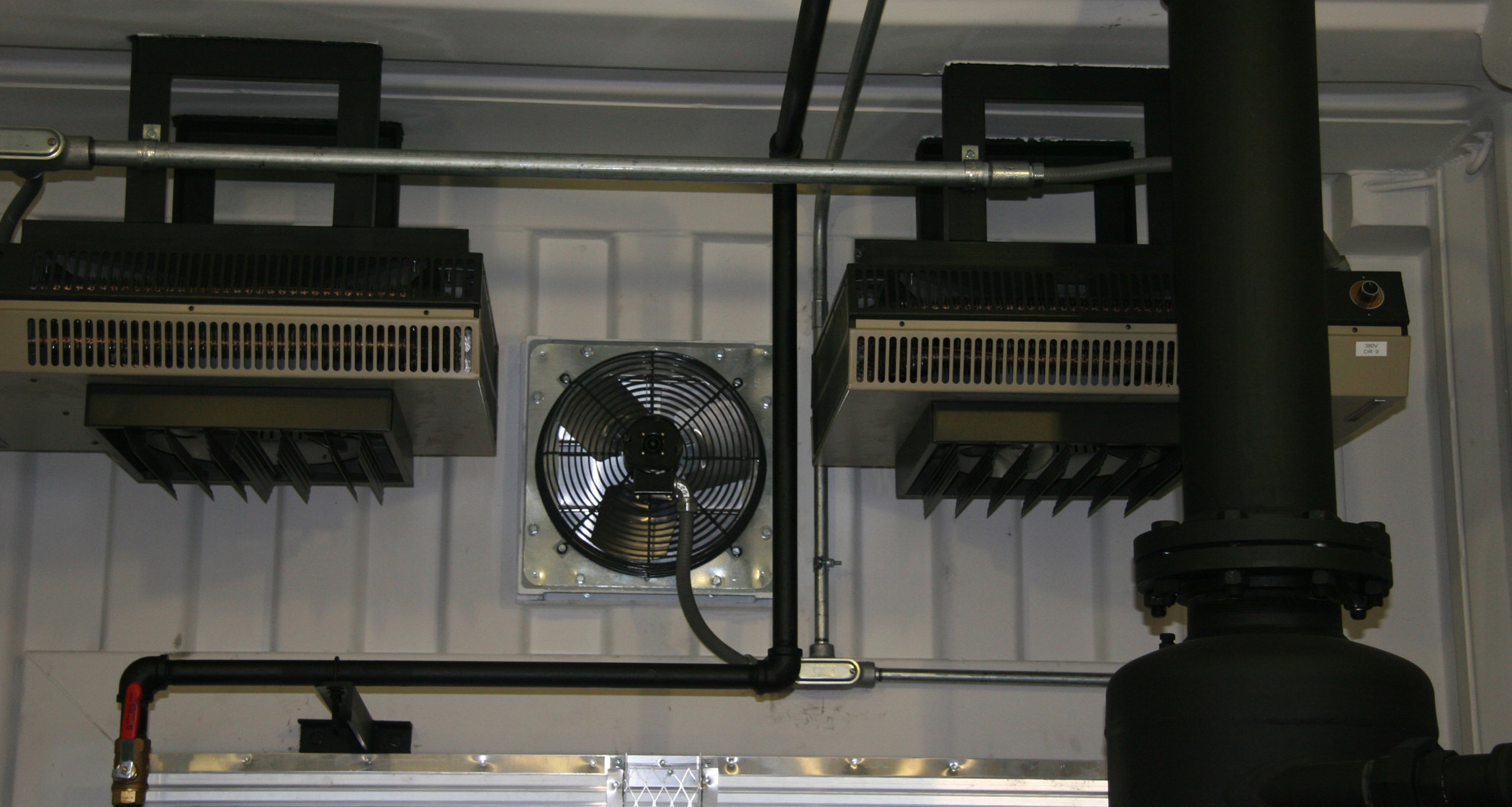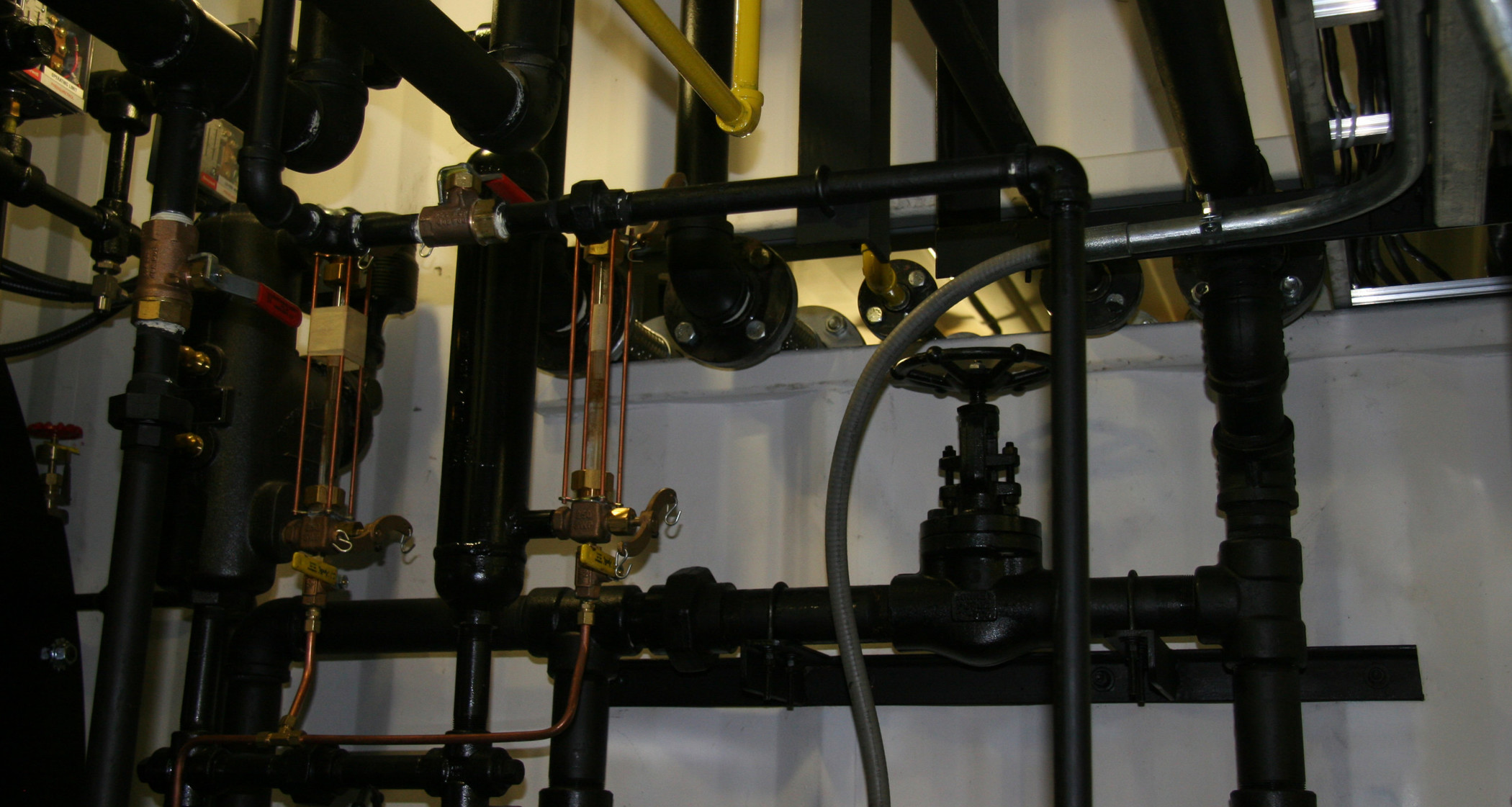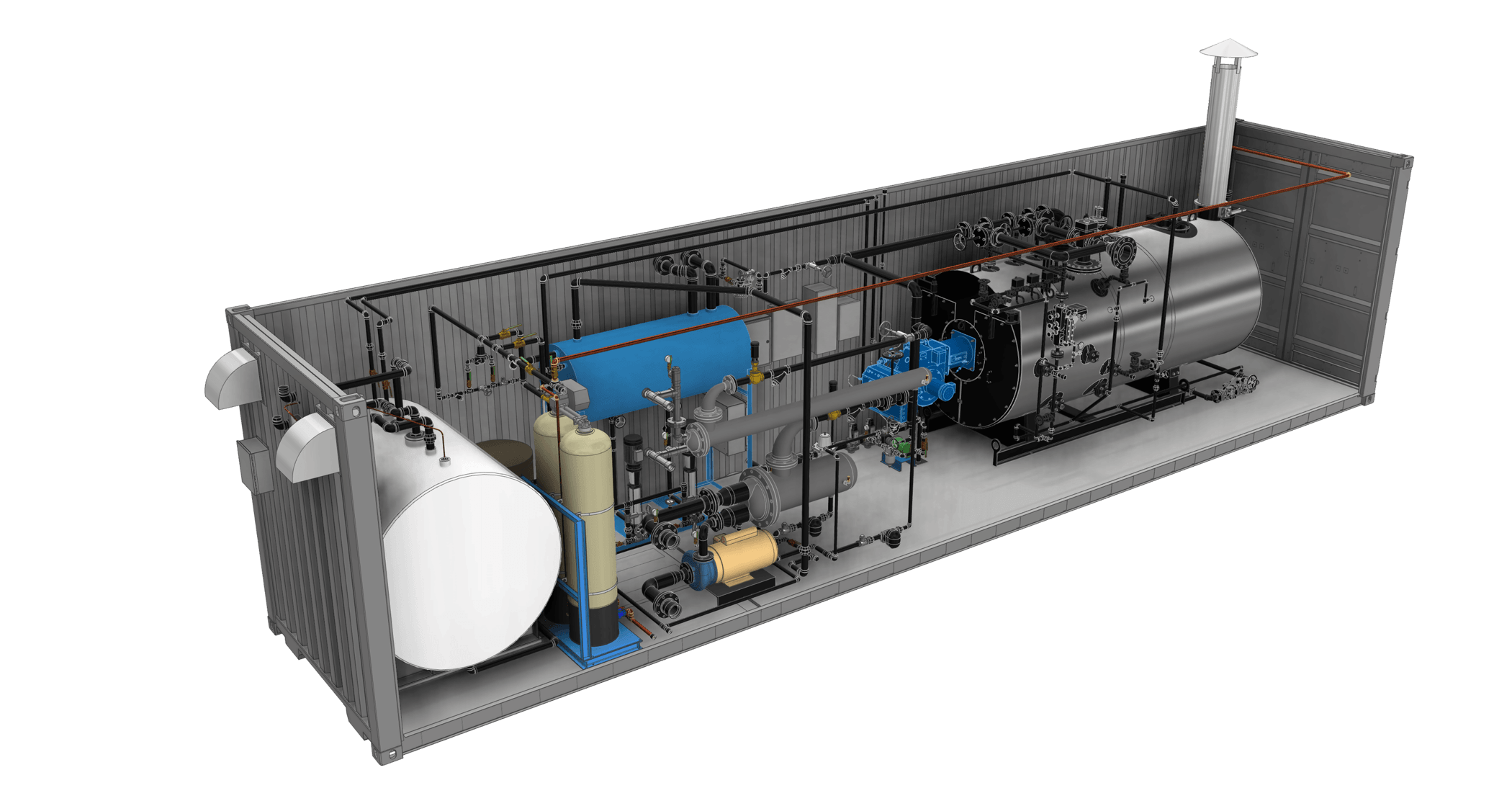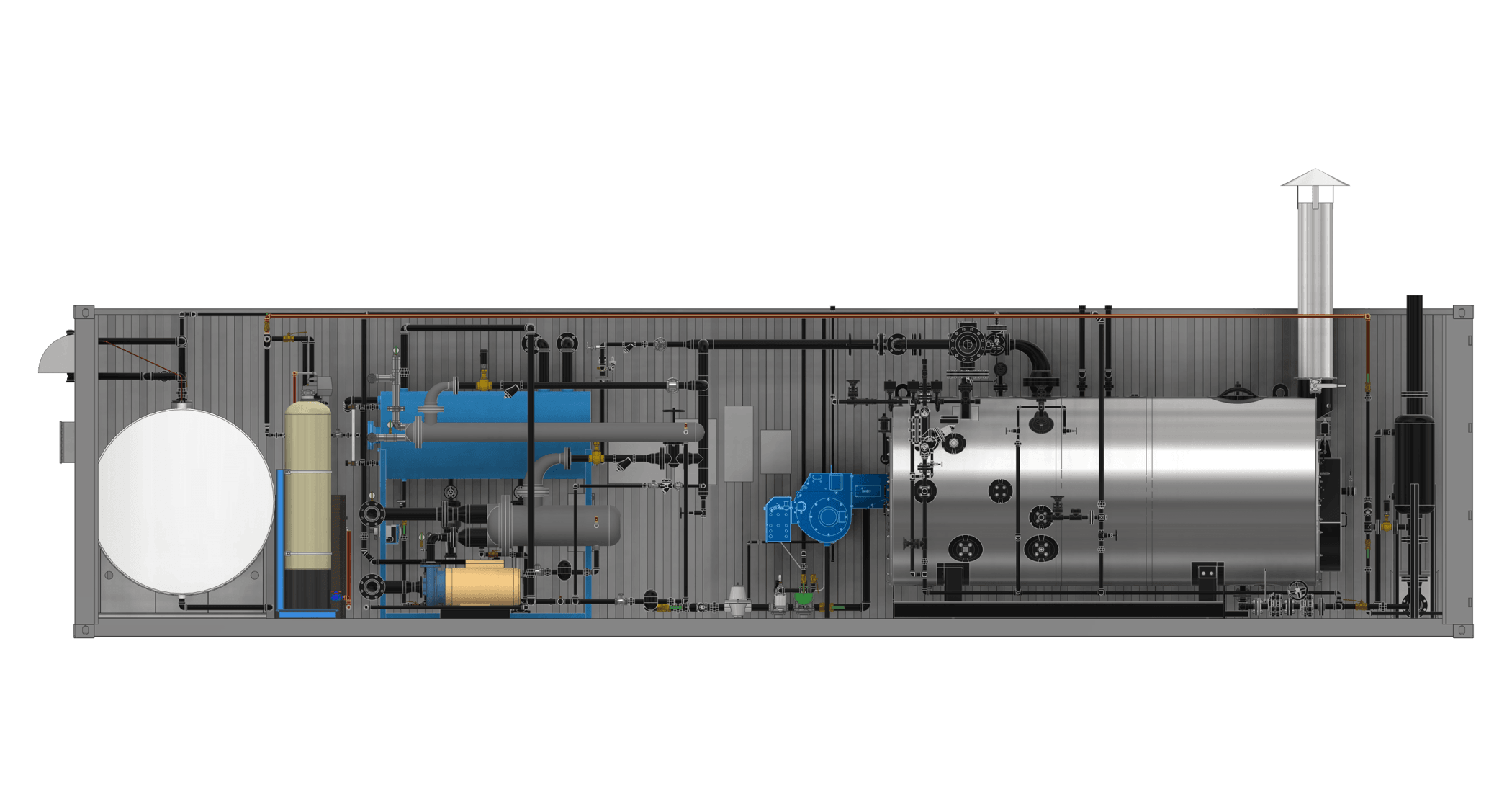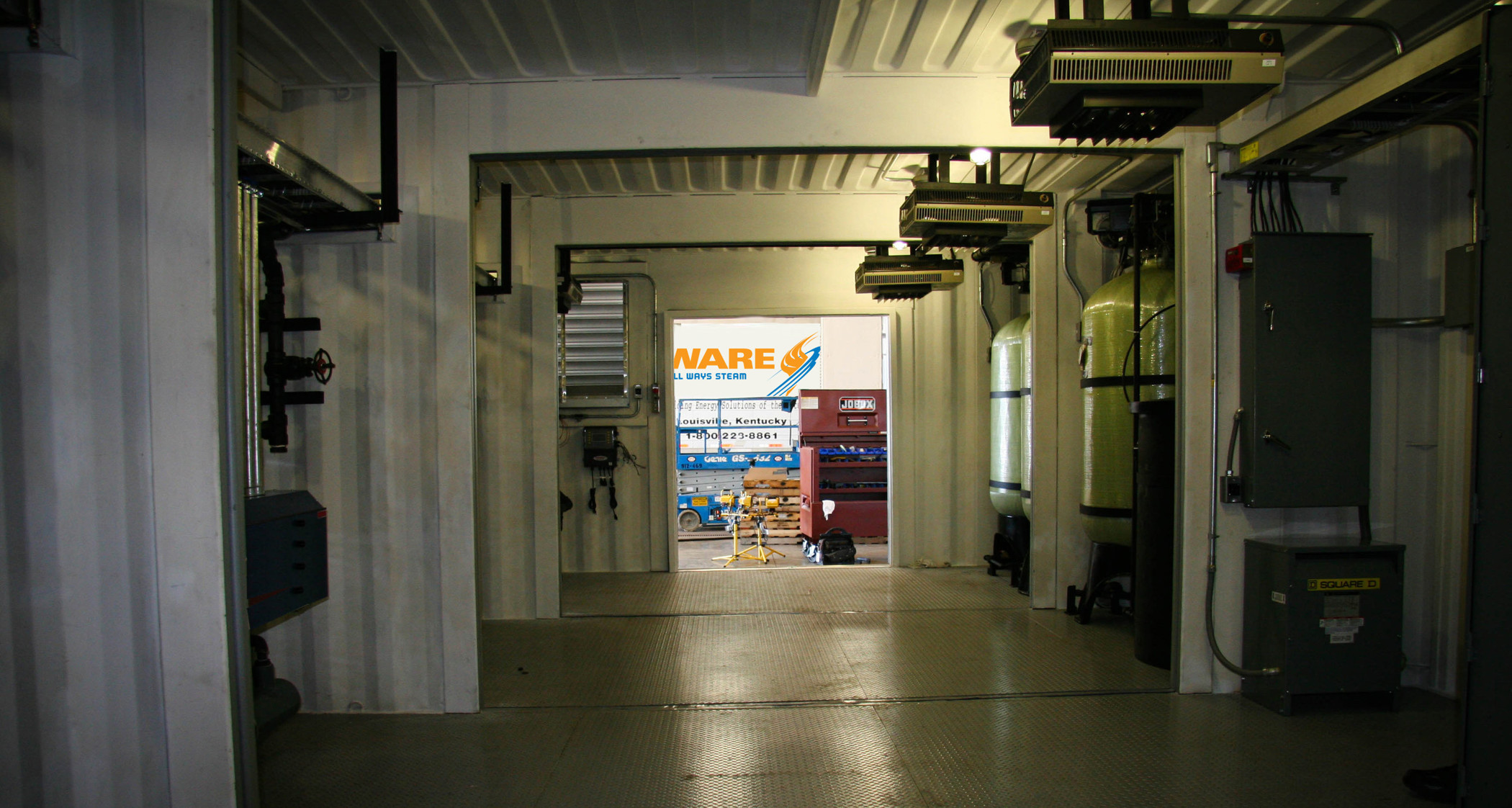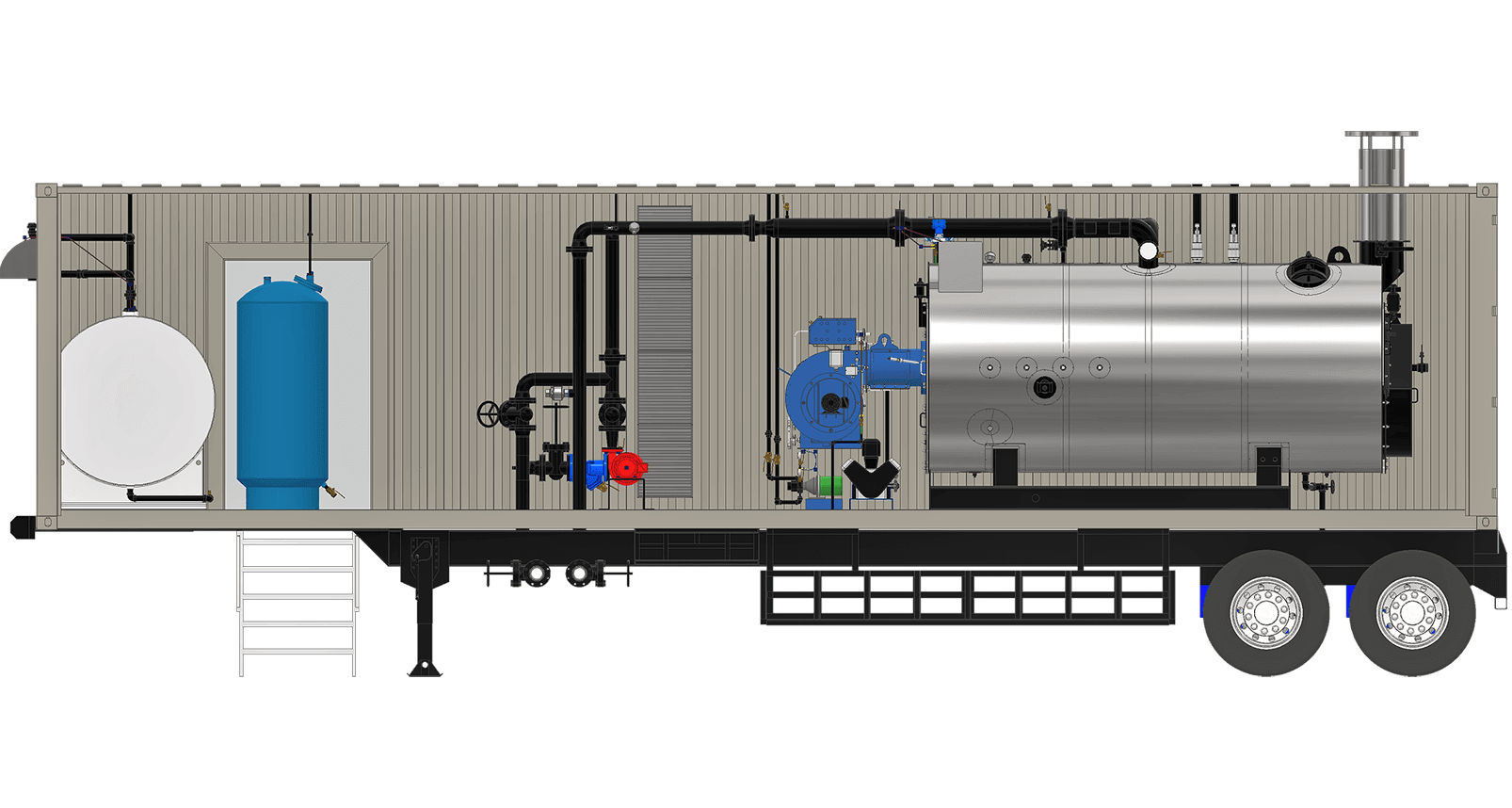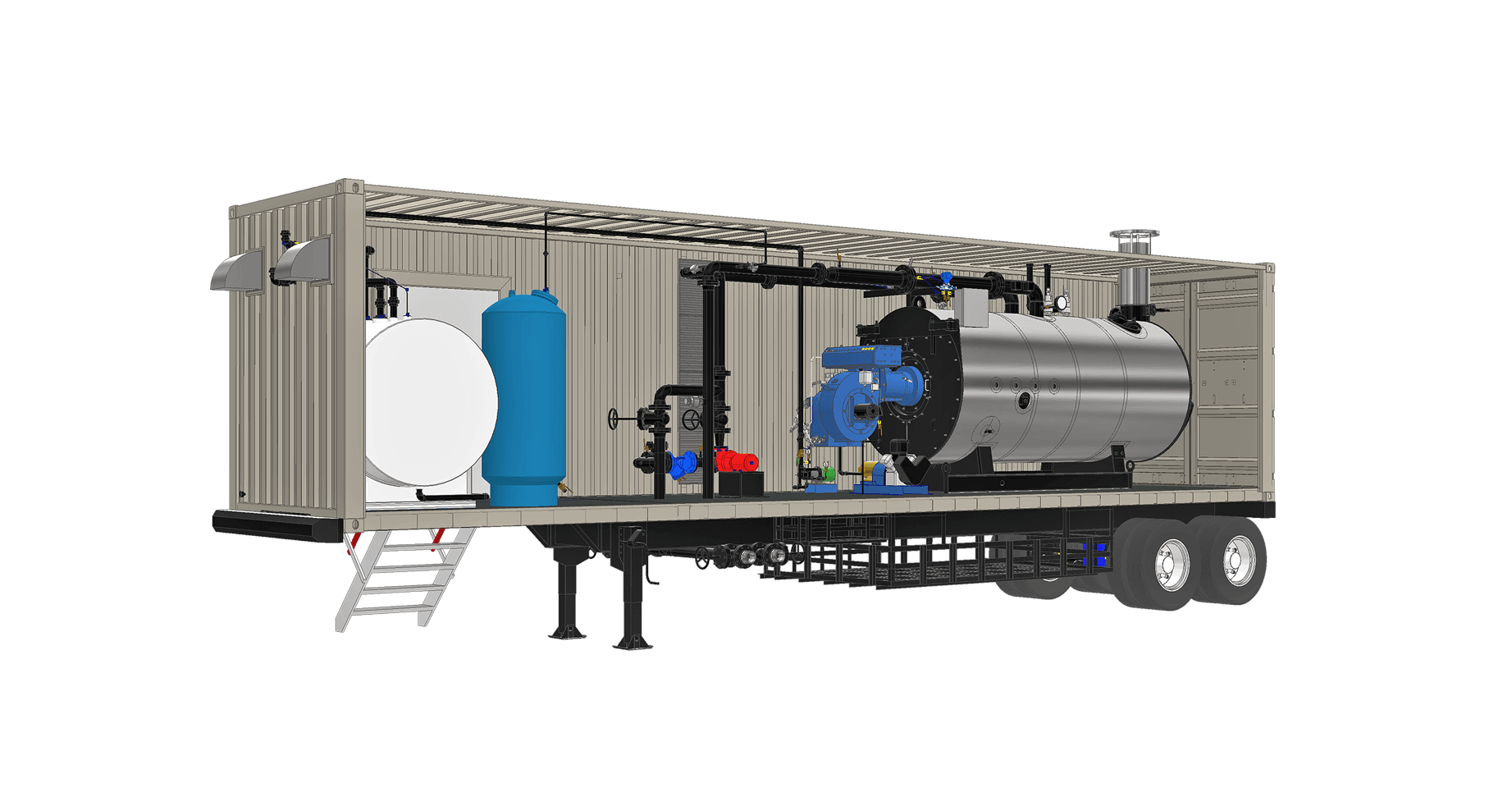 Upcoming Events

We're very active in the industry, so stop by and see us sometime.

View all events

WARE Newsletter

Sign up for our quarterly newsletter to stay in the know about all things steam.
Ware is your source.
All Ways Steam.
WARE is an industrial & commercial boiler rental and service company that specializes in sales, service, valve repair, rentals, parts, turn key and boiler training.