Hurricane Sandy New York City Housing Athority Emergency Boiler Order Case Study
Hurricane Sandy + New York City Housing Athority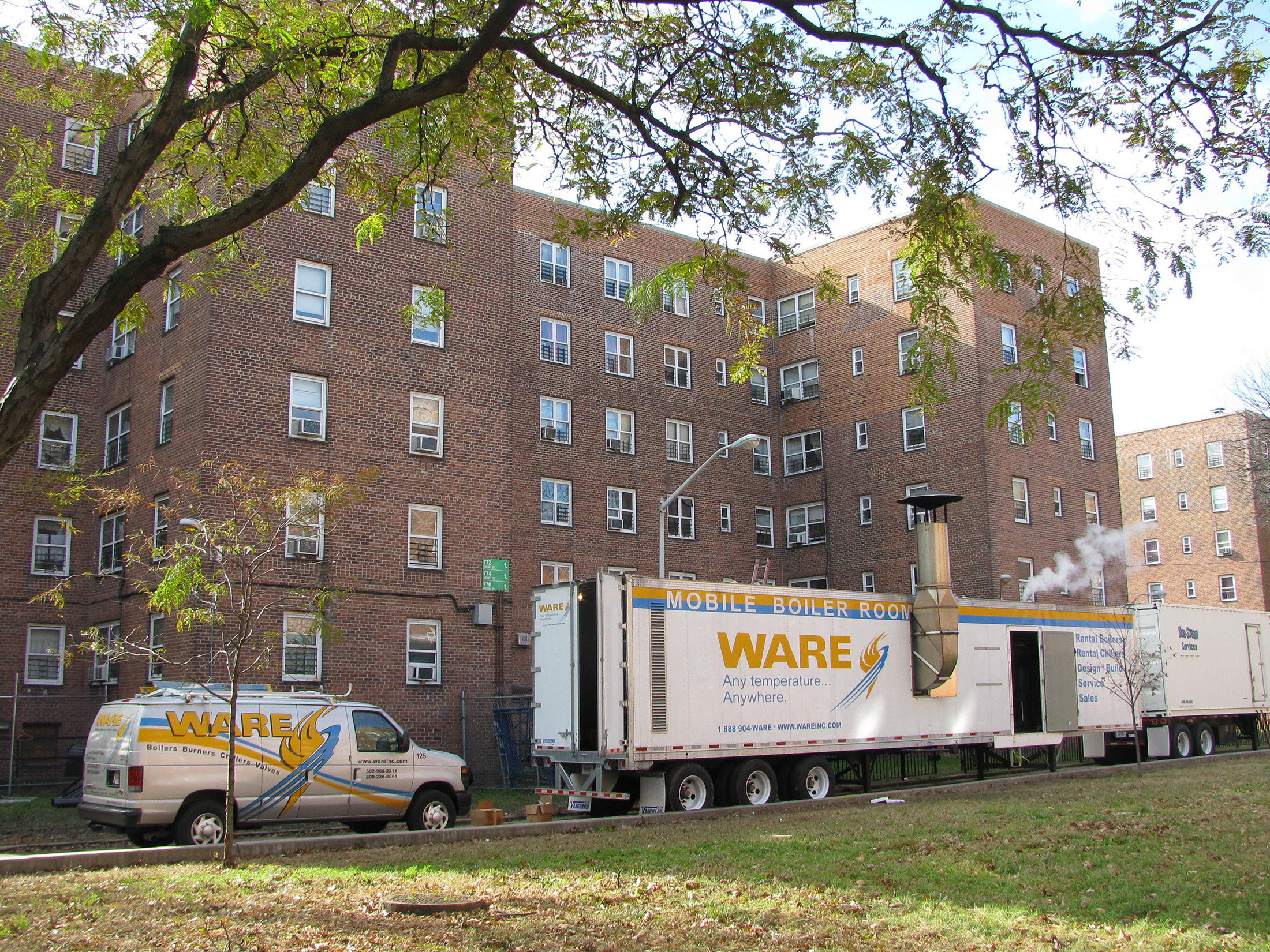 While this project presented a unique challenge, it serves as an example of the fact that WARE will work in any condition to serve its customers. No challenge is too great for the expertise and dedication of the team at WARE.
On a Friday in the aftermath of Hurricane Sandy, the Applications Engineer of the New York City Housing Authority contacted WARE and requested several rental steam units.
WARE was able to supply all the steam units requested (25), as well as the installation and maintenance required for the units. The units—and WARE personnel—were on-site by the following Friday and remained there for as long as 20 months.
Project at a Glance
Project

Hurricane Sandy + New York City

Project Completion

2013

Location

New York City, NY

Download
Ware is your source.
All Ways Steam.
WARE is an industrial & commercial boiler rental and service company that specializes in sales, service, valve repair, rentals, parts, turn key and boiler training.