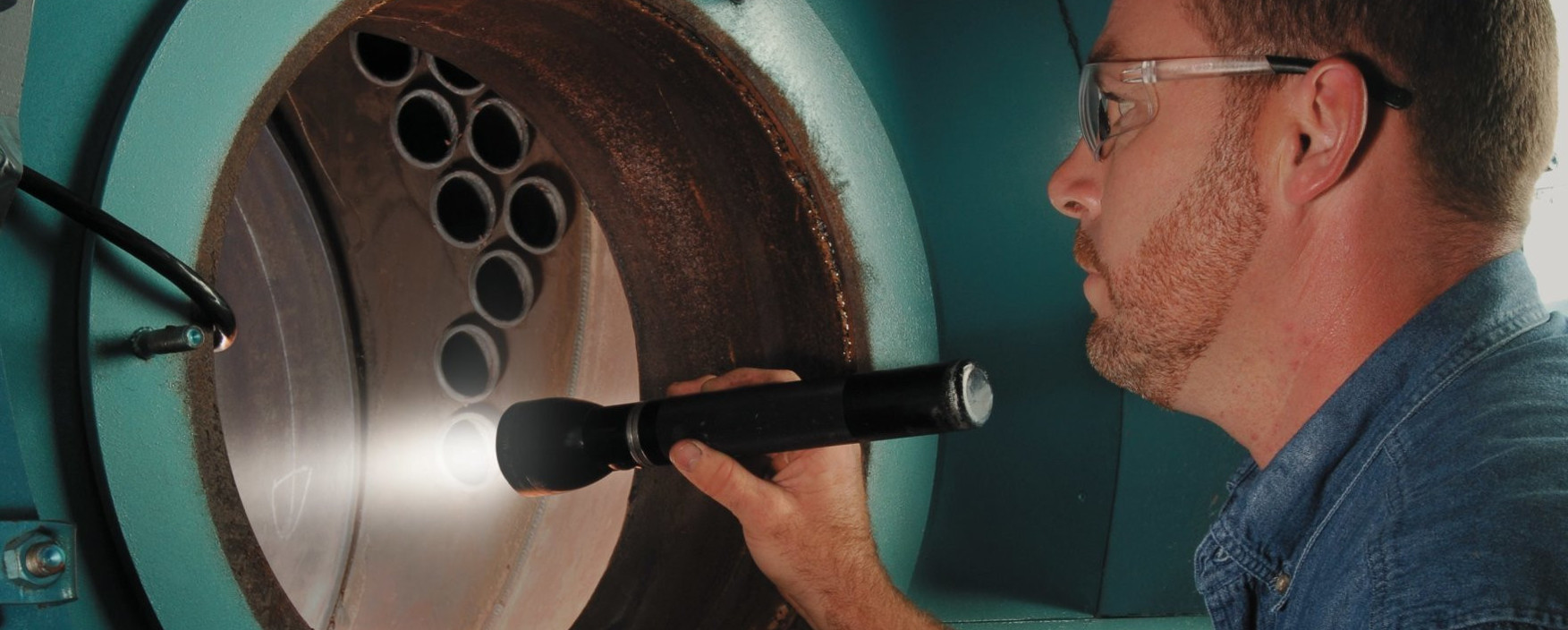 Preventative Boiler Maintenance
Keep Your Boiler Tip-Top
Since 1952 WARE has been servicing industrial and commercial boiler and burner systems. WARE has the know how to keep your system running. WARE's boiler preventive maintenance checklist program can minimize unscheduled downtime, ensuring safe operation and an efficient system.
Daily Boiler Maintenance in the Boiler Room
What WARE's preventative maintenance program can do for you
Assure faster emergency response
Save on time and material
Save fuel costs (See example below)
Example: 100 HP boiler operating at 50% load, 75% efficiency, 24 hours a day, 5 days a week assuming natural gas cost at 1.00 per therm will cost $10,200 per month for fuel. By increasing the efficiency to just 80% you will save $510 per month for gas with an annual savings of approximately $6120. (Savings can easily offset the cost of the maintenance plan.)
Call us today to set-up your preventative maintenance appointment, and see how much you can save.
Ware is your source.
All Ways Steam.
WARE is an industrial & commercial boiler rental and service company that specializes in sales, service, valve repair, rentals, parts, turn key and boiler training.