Eclipse
415
Type

HP

Year

Fuel

Pressure
Description
One (1) 250 horsepower Eclipse 2-pass, dry back, hot water boiler, Model # 400 2 1/2 HOLTWPOL, Serial Number 1197, NB # 42246, design pressure 950 psi, capable of producing 175 gpm of hot water with an 80 psi pressure drop; Temperature range is 300°F inlet & 350°F outlet with controls capable of operating at a maximum of 600°F. ASME Section I shell, 632 sq ft of heating surface. Comes with Eclipse #2 Oil burner, and burner is complete with full modulation and a 2-1/2:1 turndown ratio.
Fuel valving and controls meeting UL/CSD-1, IRI standards. Unit is fully contained within a Fruehoff trailer Model # FB9-FZ-45.
Unit requires two (2) 100# bottles of nitrogen to be hooked up at all times.
Also included:
One (1) 60" x 96" 1050 gallon ASME Code expansion tank, design pressure 300 psi @ 650°F
One (1) Dean Model R434 Circulating Pump designed for 175 gpm, 315 psi discharge pressure
One (1) Speed Aire Air Compressor Model # 7Z501
One (1) 1000 gallon fuel tank w/ level indication, drain, vent, fill cap, & flex supply/return connections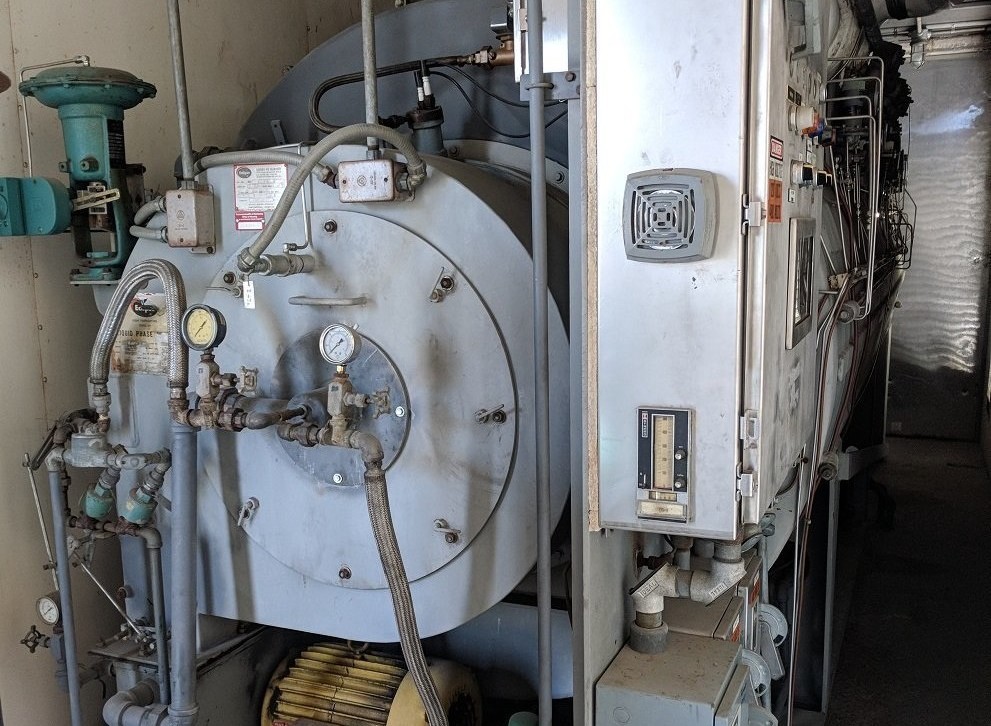 See All Current Inventory
Ware is your source.
All Ways Steam.
WARE is an industrial & commercial boiler rental and service company that specializes in sales, service, valve repair, rentals, parts, turn key and boiler training.