Kewanee
SB-146
Description
One (1) 200 horsepower Kewanee 3-pass, wet back, steam boiler, Model # H3S-200-Ohio-G, design pressure 325 psi, capable of producing 6,900 lbs. of steam per hour from and at 212°F. ASME Section I shell, 358 sq ft of heating surface. Comes with Kewanee natural gas burner, maximum input 8,370,000 btu. Fuel valving and controls meeting UL/CSD-1, IRI standards.
Also included: Magnetrol B75 water columns with primary and secondary low water cut off, pump control and low water alarms, high water alarm, heavy duty gauge glass , gauge cocks and drain valves. Safety, Blowdown, Feedwater stop and check valves.
Boiler is offered with a 1 year parts and motors warranty (less labor), and the pressure vessel is guaranteed to pass an ASME inspection.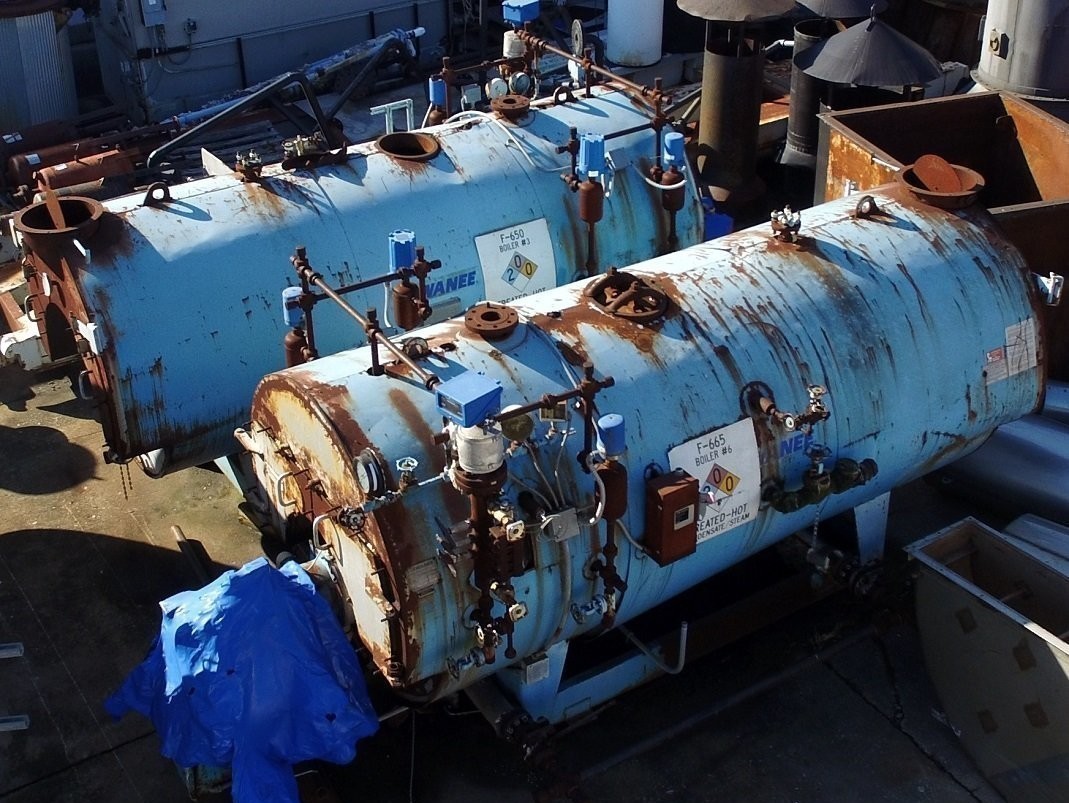 See All Current Inventory
Ware is your source.
All Ways Steam.
WARE is an industrial & commercial boiler rental and service company that specializes in sales, service, valve repair, rentals, parts, turn key and boiler training.