Cleaver Brooks
SB-79
Description
One (1) remanufactured 1985 40,000 PPH Cleaver Brooks Package Watertube boiler, 260 psi, Model D-60, capable of operating at pressures up to 250 psig. The boiler is a "D" design, 2-drum, bent tube type, composed of a 36" I.D. steam drum and a 24" O.D. lower drum with 2" O.D. tubes. Built in accordance with ASME code and bears N.B. and equipped with a Coen gas fired, fully modulating burner. The boiler has a forced draft fan with a 40 HP, 3ph/60hz/460V, 1760 RPM, TEFC motor with starter, New Fisher feed water control system, New Ashcroft pressure switches, New Siemens gas valves, New Honeywell 7800 Series Fame safeguard system, New 1ph/60hz/110V control circuit transformer, and is IRI, FM and NFPA approved. ASME Safety valves are also included.
Boiler is offered with a 1 year parts and motors warranty (less labor), and the pressure vessel is guaranteed to pass an ASME inspection.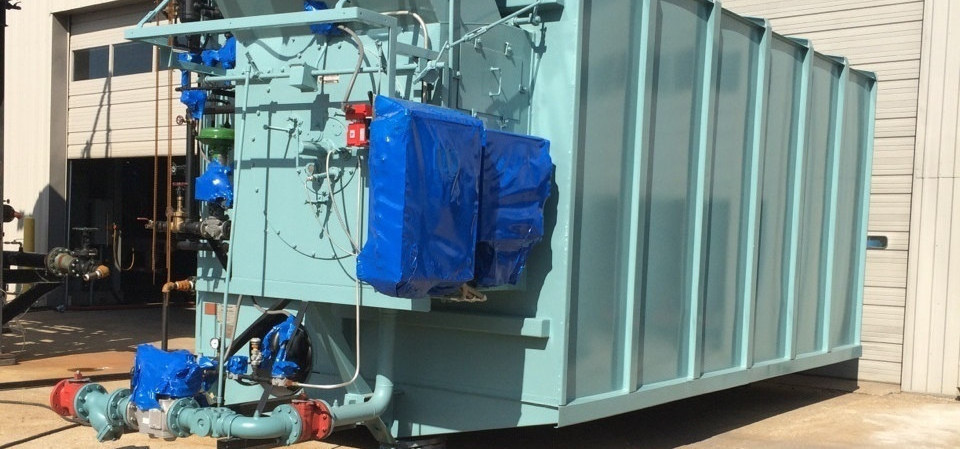 See All Current Inventory
Ware is your source.
All Ways Steam.
WARE is an industrial & commercial boiler rental and service company that specializes in sales, service, valve repair, rentals, parts, turn key and boiler training.